Jayme is a beautiful redheaded ex-FTVGirls model who has learned a lot about herself and her body and wanted to come back to FTV to share it!
When we meet Jayme she's on the computer checking out her old FTVGirls update, taking a stroll down memory lane…it's been nearly 10 years since she shot and it's quite a shock for her to see herself so young. As she relates some stories about her first shoot we notice how beautiful this woman is, especially with her top opened up to give a peek at those large firm breasts.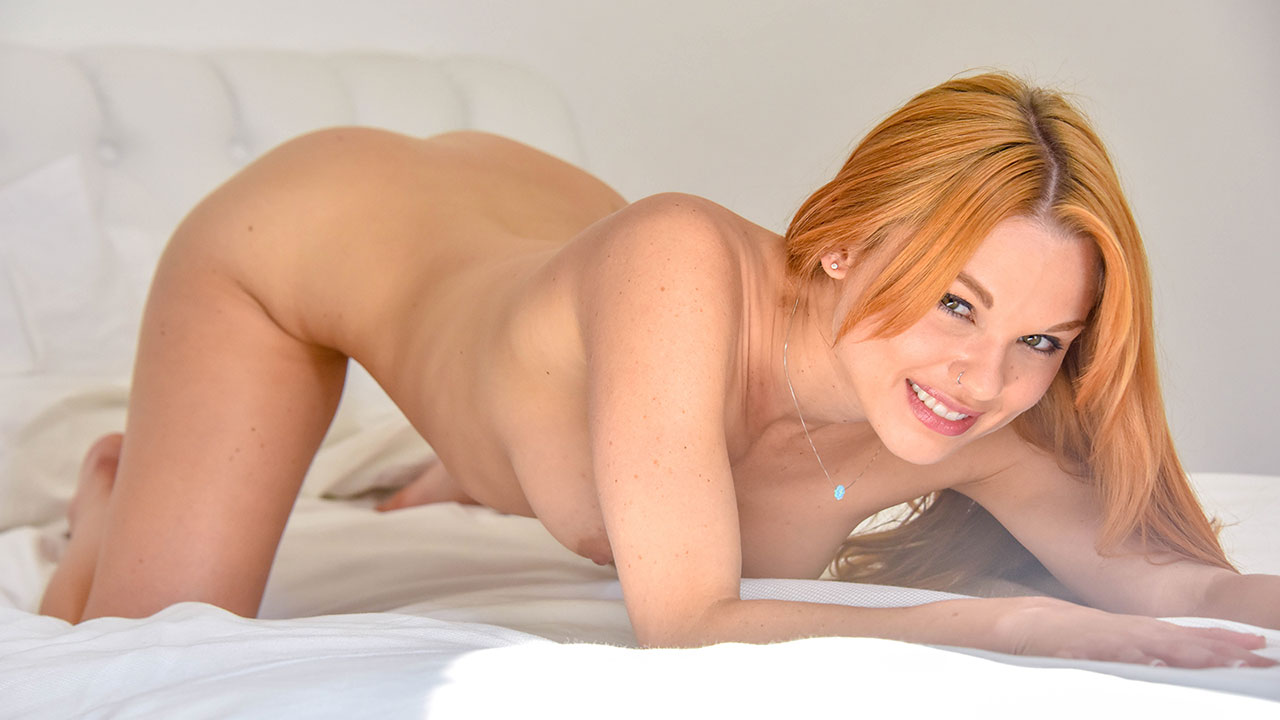 When she watches some of her old videos and gets to a part where she's naked and masturbating the memories are flooding back and soon she's taking off her bra to massage those firm still-perky breasts and sliding out of her tight jeans to recreate a little history.
Next we see her crawling naked into bed to explore her body, rubbing her pretty pink private parts with her fingers and then using her own personal toy to vibrate her sensitive clitoris, bringing herself to a nice sensual orgasm followed by some gaping – we note how wet she has gotten as she spreads open – and then it's time to use her glass toy, sucking and licking it to get it wet and then penetrates herself deep.
Next we see her in a sexy black dress and high heels, treating us to views of that perfect form as she lifts up the hem…next we see some foot fetish fun as she rubs her pretty feet together, sliding her hands over her toes to rub her feet and giving us an upskirt look at the same time. Next we see her using the powerful vintage vibrator which brought her to a quiet orgasm after which she uses the toy on her nipples to get them hard.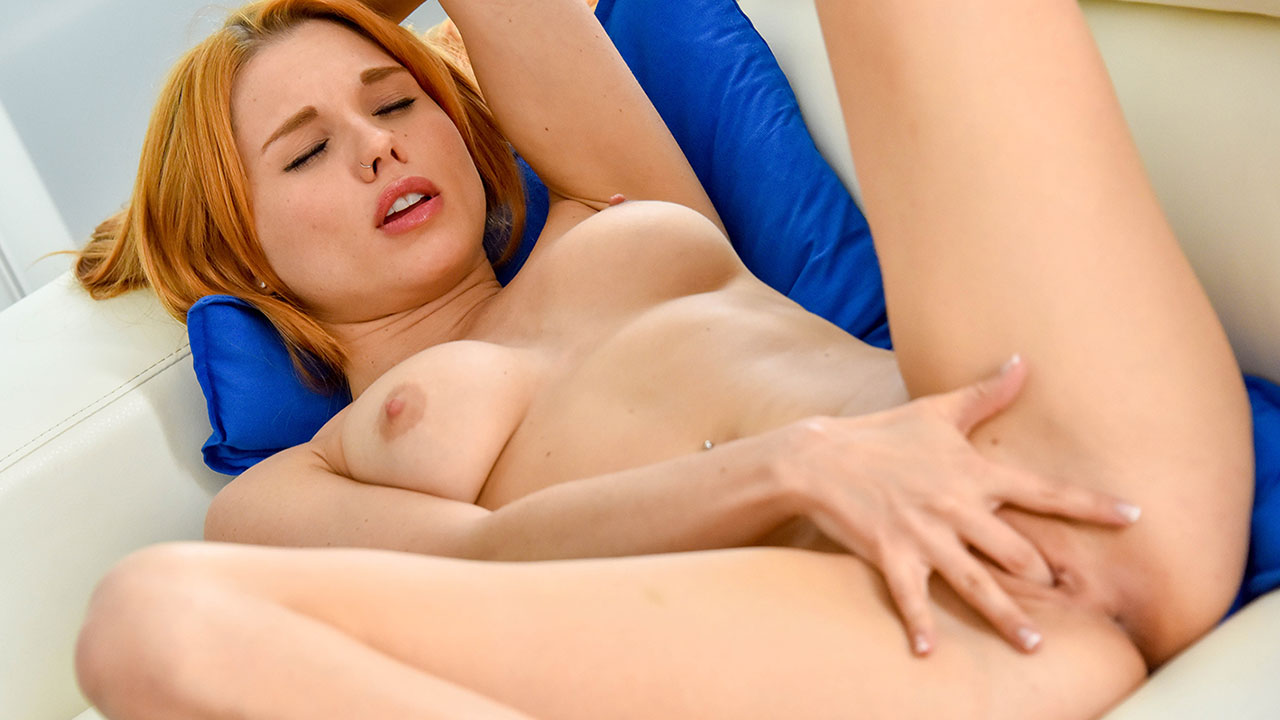 This leads into some breast play as she gives herself a slow hard breast massage, after which she got kinky with a hooked toy to pull her sensitive clit backwards, isolating it. Putting her jeans back on she heads outside, letting her breasts peek out from her black bra as she plays with her nipples in public. Jayme is an absolutely beautiful woman who might be 10 years out from her first FTV shoot but still looks every bit as amazing, and it's a treat to see her come back and share her sensual energy with us here on FTV MILFs!