We meet this redheaded beauty Kendra James as she washes her hands in the kitchen sink, and immediately we notice how charismatic and charming she is with an open fun personality and of course that amazing body of hers!
She's also a tremendous tease, letting her round firm breasts peek out of her top and slipping her jeans down just for a moment to give a glimpse of her panties. We learn that she's a good friend of Kobe who was shot for FTV some months ago, and that the two of them have had sex many times!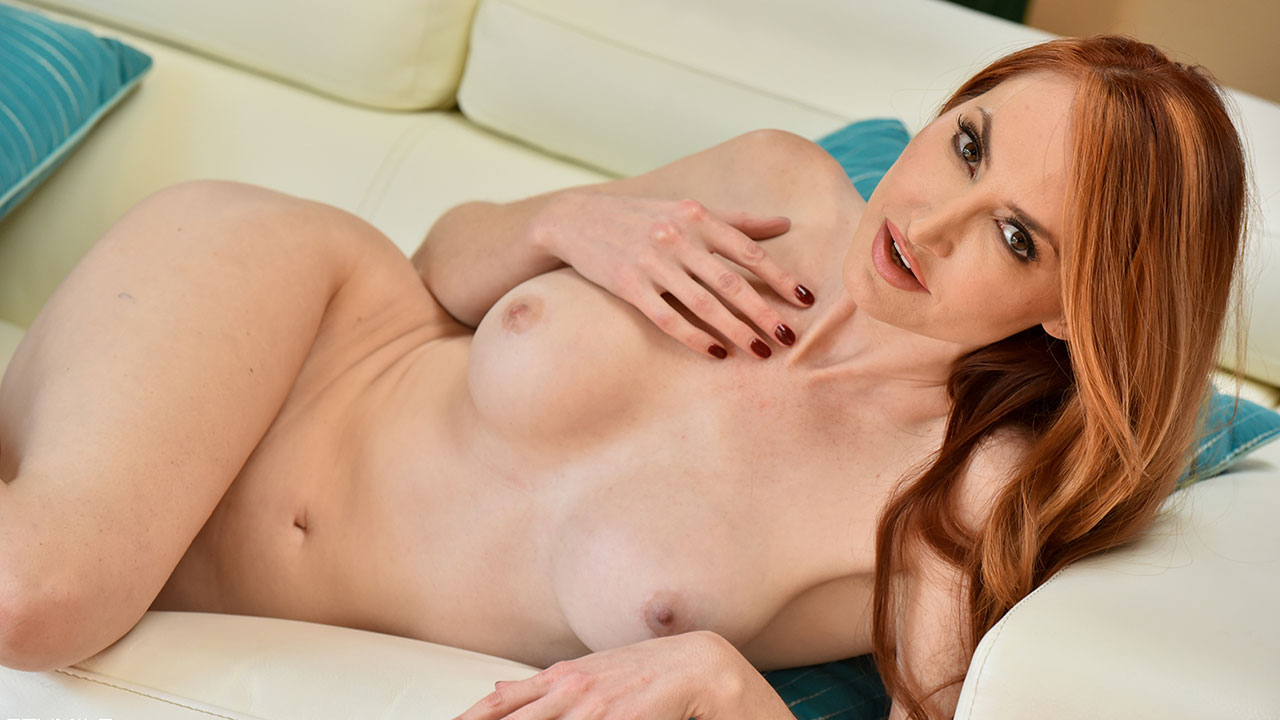 Next she slips off her blue jeans to stretch out her long smooth legs, relaxing on the couch – we note again how sensual and seductive she is as she talks about some sexual fantasies – before using her fingers to penetrate herself and using a magic wand type vibrator to a loud moaning orgasm that people walking past the house surely heard!
Next we see her after an outfit change, walking into the kitchen wearing a sheer black bra and panties set with bright red high heel shoes. She brought her own glass toy with her and we see her penetrating herself, spreading her legs wide open to go deep…but she really wanted more vibration, so it was time to bring out the vintage Vibraking toy. It's almost a joke to her at first but as soon as she starts vibrating her clitoris we note an immediate reaction, quickly bringing her to an incredibly strong orgasm with moans that almost reach a scream!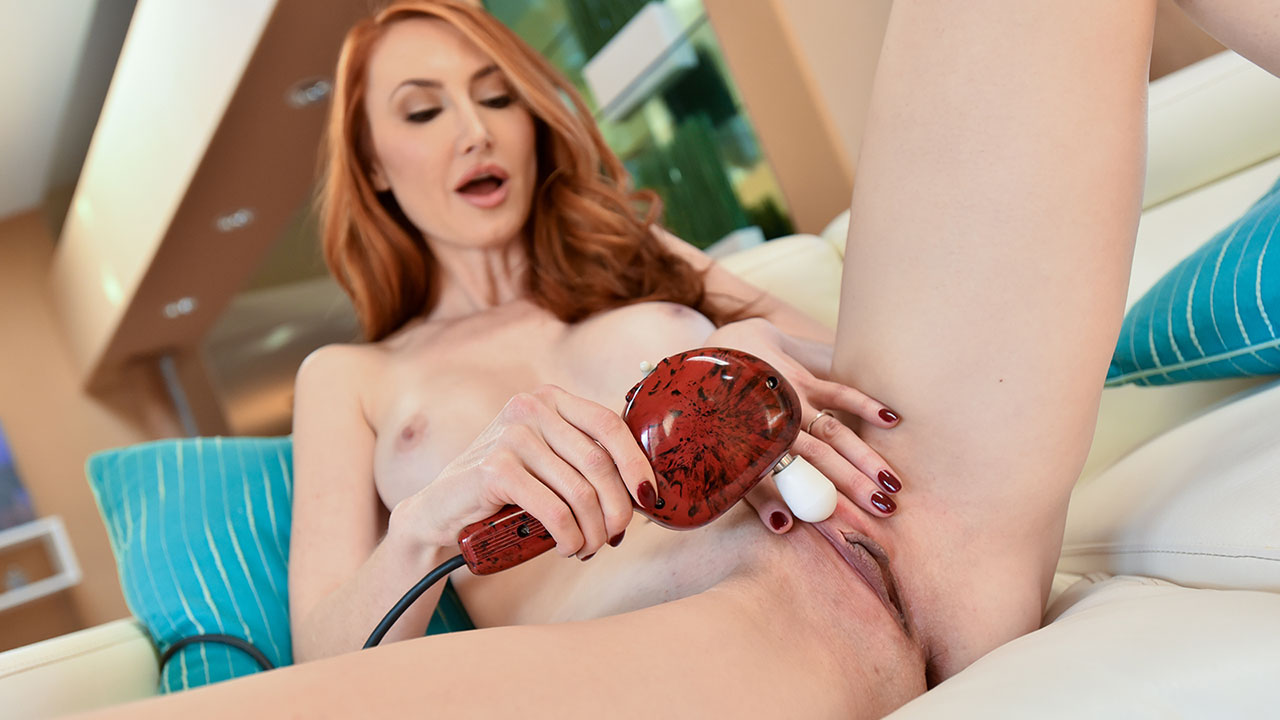 She goes from orgasm to orgasm, the pitch of her moans getting higher and higher each time until she's had as much as she can handle. Lastly we see her walking outdoors in a bright red dress and black high heels, giving upskirt peeks in public and then getting more daring, touching herself with her fingers on a bench before having to leave after almost getting caught…she bids us goodbye and walks off, a stunning and extremely sensual redhead who loves to play and loves to tease, a woman just right for FTV MILFs 😉