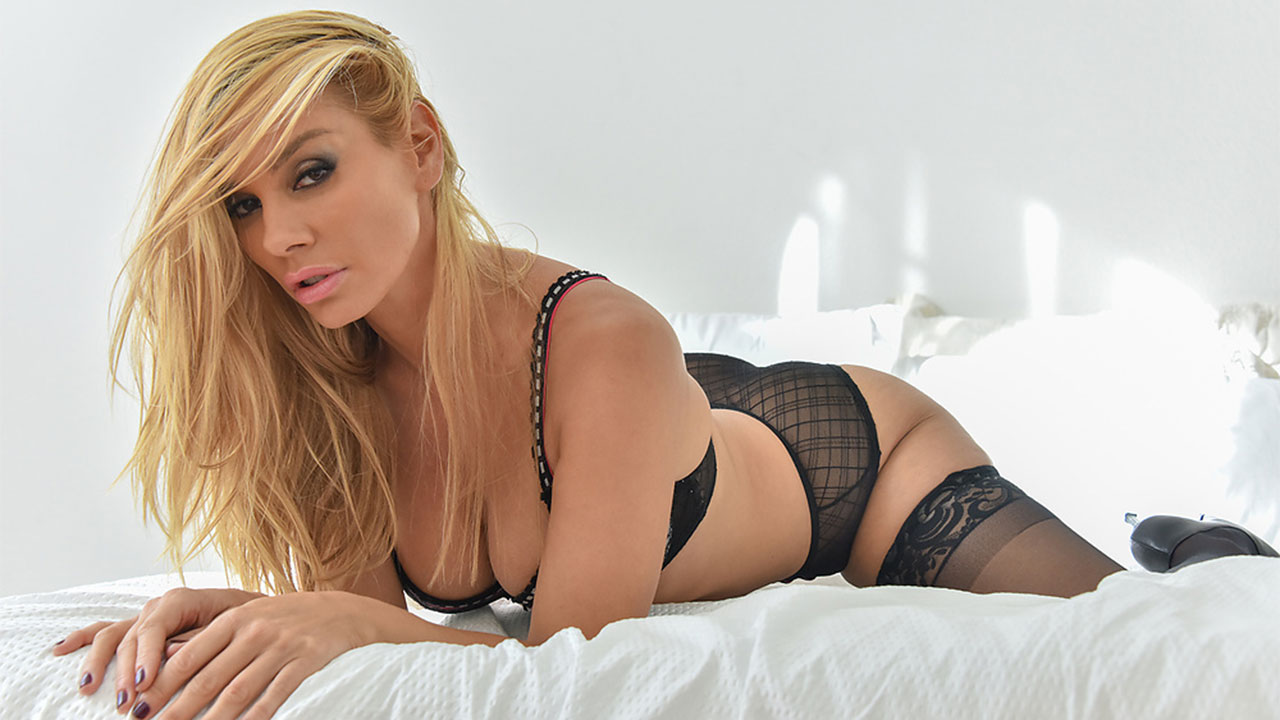 When we meet beautiful blonde Sandy she's walking in her sexy tight skirt pulling her skin-tight top up to reveal those big bouncy breasts of hers…quite an entrance!
She's a stunning, elegant woman who is maturing and is completely comfortable with her body, although she does get shy with public nudity. After we see her head inside she is given a vibrating toy, which she uses to tease her clitoris after 'warming up' with her fingers. Note how she uses the combination of penetration and vibration to bring herself to a strong orgasm, which she describes as 'not bad for a start'!
Next she graduates up to a larger toy, a thick purple dildo which she uses to ride and penetrate herself. Following that we see her in bed in her sexiest lingerie, luxuriating as she moves her hands over her body and then slides her panties down before fingering and gaping herself but she's still in the mood for vibration so she's given the vintage vibrator toy. She was a little apprehensive about the power of the toy but it works its magic, almost immediately bringing her to a strong shuddering orgasm!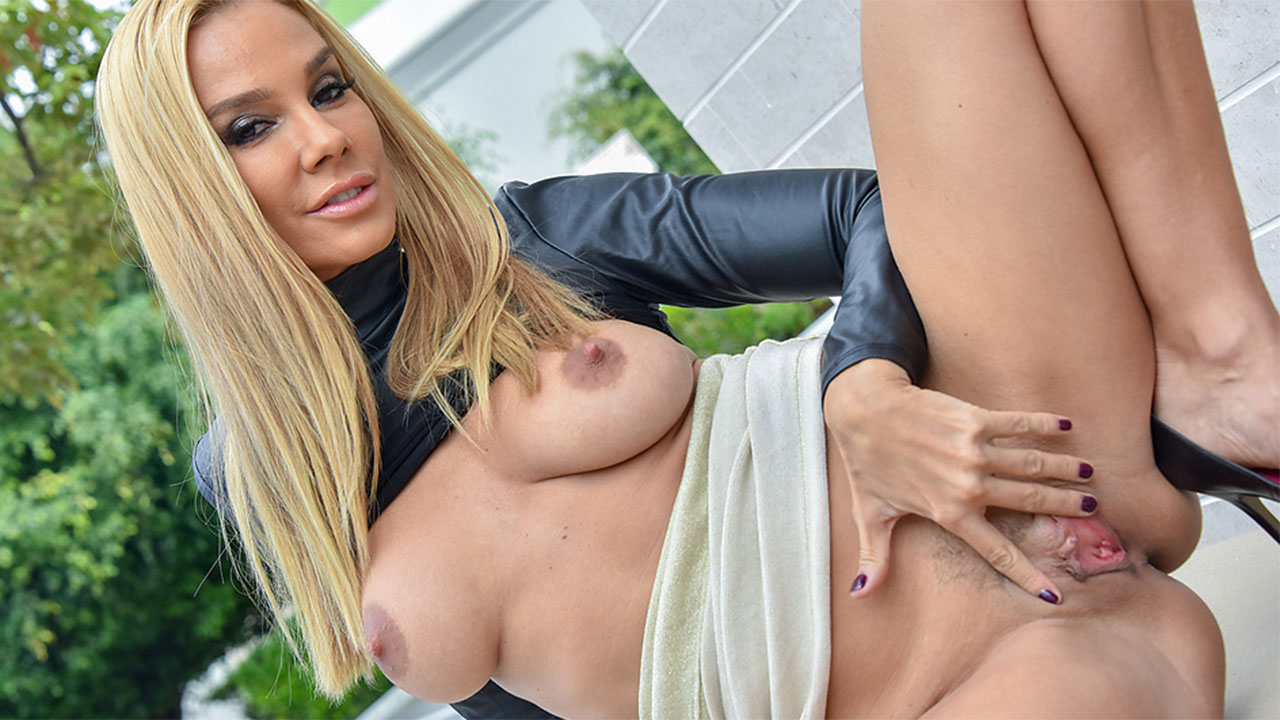 Click here for More Ftv Milfs 
After a brief rest she was ready for round two, and orgasmed again almost as quickly followed by a third…note how she is laughing at herself by the end, she's just unable to resist the vibrations! Next we see her back on the couch wearing just her striped shirt with no panties, and is playing with her butt…she loves playing with her privates while fingering herself anally and we are given a great view of her beautiful butt as she plays before heading out to the garage – note how hard and perky her nipples are from the cold breeze – to say goodbye.
Last we see a behind-the-scenes look as she changes in the bathroom…Sandy is a beautifully exotic Eastern European woman (she hails from Hungary) with a fun sexual attitude and of course that incredible flawless body, and despite the poor weather she is enthusiastic and excited about getting naked and playing for us right here on FTV MILFs!