She's a beautiful blonde mature woman with a nearly flawless body, and the kind of sexual energy you might read about but rarely get to see "in the wild"!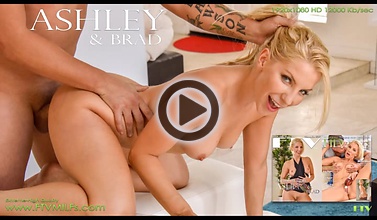 Click Here to see the FULL Videos of Ashley!
She's been working in the adult industry for over 13 years now and usually with that kind of track record a woman tends to slow down a little or become a little jaded, but not Ashley, she's still full of jazz and loves to share her body with the world.
We see her first in a sheer striped skirt in public, giving a few tantalizing glimpses of her nice round bubble butt as a sort of hint of the fun to come, then see her indoors stripping the rest of the way down to be totally nude and comfortable on the couch. She grabs a nearby glass toy and starts pleasuring herself, switching up to the vintage vibrator to really go to town!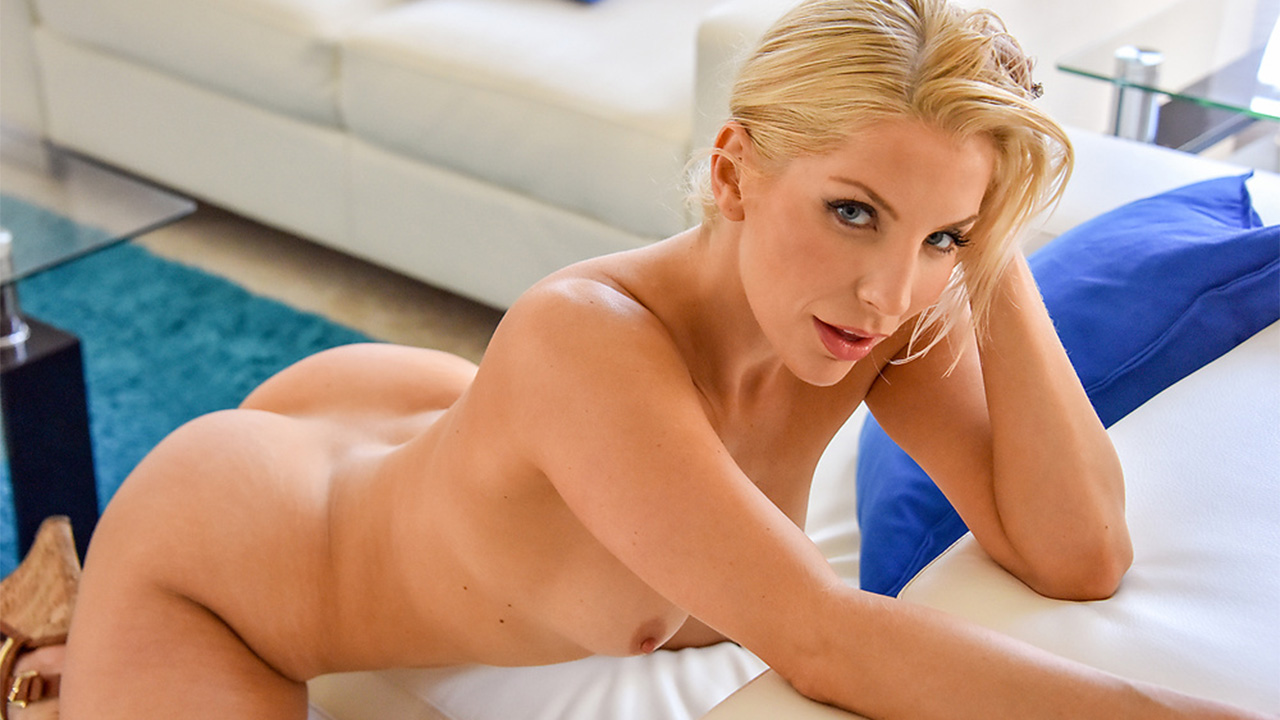 Hearing the commotion, Brad wanders in and lends a hand before unzipping and giving Ashley the real thing to play with…it's a hot hardcore rendezvous and Ashley ends up orgasming multiple times, maybe even as many as 25 (!!!) according to her! Note how wet she is "down there" as she is penetrated; this is one woman who truly loves sex in all its forms.
After cleaning up from a facial and changing into a red shawl for more teases we see her head outside to get some fresh air, pulling her top down to reveal her large bouncy breasts and then going for a topless jog down a quite busy path! She seemed a little nervous still about public nudity but got her nerve up to do topless cartwheels as traffic drove right past.
Enjoy this seasoned veteran of the adult industry exploring her body and her sexual pleasure…whether it be hardcore sex or soft casual teases Ashley looks amazing and is a perfect fit here on FTV MILFs!