We meet beautiful busty blonde Nikki Diamond in the living room relaxing on the couch and we find out it's her very first shoot!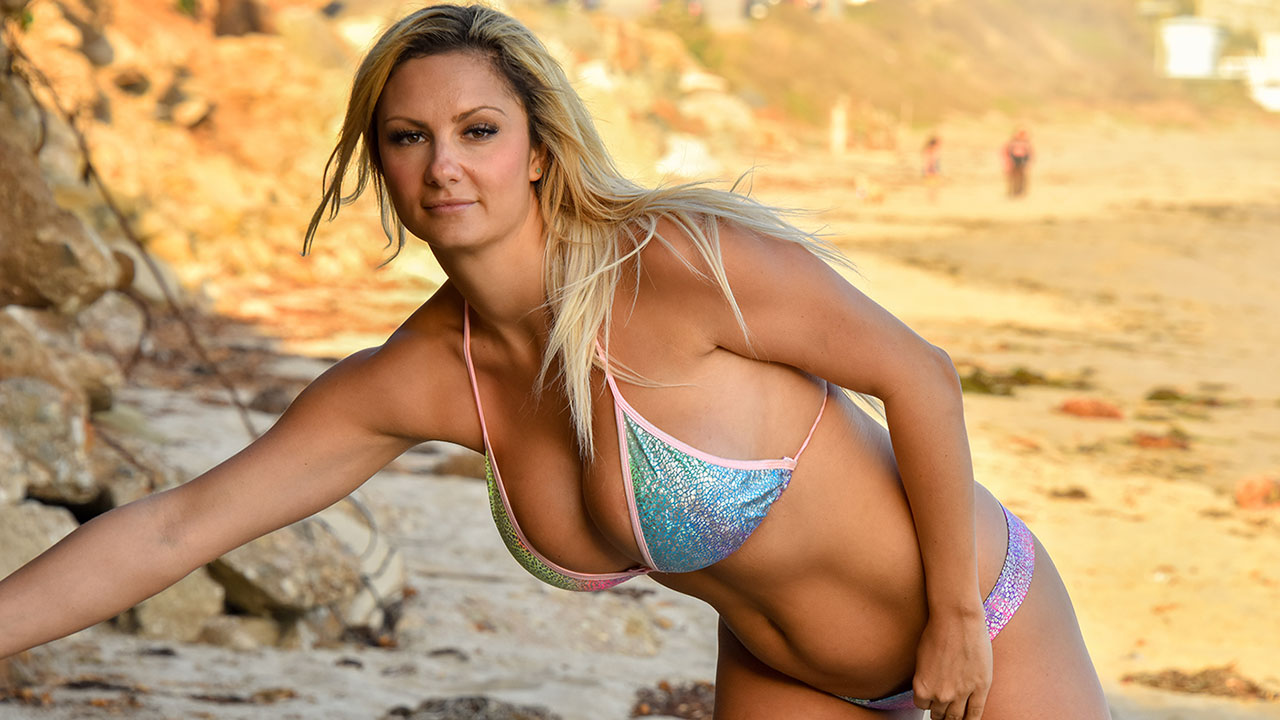 As she fills out her paperwork she keeps her large soft firm breasts out…next we seee her posing for her first photoshoot, then laying back on the couch to spread her legs and masturbate using her fingers to 'warm up' for some toys she has in mind. She ends up having an orgasm from her fingers – her first on camera ever! – and we can see her strong vaginal contractions afterwards.
Next we see her spreading and playing with her butt, giving herself some anal penetration with her fingers before being introduced to the vintage Vibraking toy.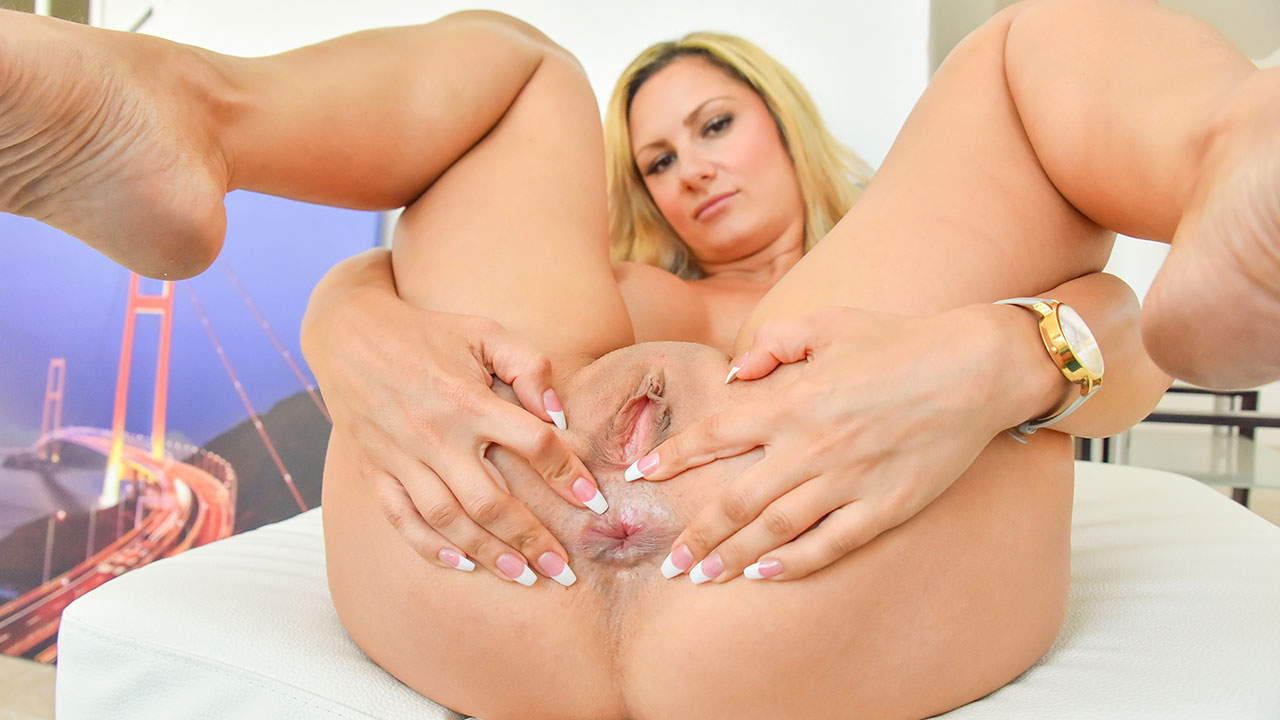 She requested a large toy in her ass for anal pleasure as well though before being able to use the Vibraking so she asked her friend to help insert a huge toy in her ass. She wanted the large toy but we see that it's just a bit big so she sized down to the "small" toy, and we see the combination of anal and vaginal stimulation bring her to a quick orgasm…her friend assisted with more anal penetration and fingering, helping her gape as well.
Next we see Nikki trying on some different outfits, settling on a flowing green dress that showed off her boobs just right. We see her head outside and walk around the parking lot of a home improvement store, flashing her big boobs for a little public fun along with some upskirt looks at her animal print panties as well. Next we see her back inside for some kinky fun, stuffing some large flowers into her ass just for the spectacle!
Next is more anal play as she uses buttplugs in both her vagina and her ass at the same time, then we see her graduate to a larger glass toy which she inserts with ease. After that is some vagina play with a thick toy and again she inserts it without problem…the photographer tried to offer her a smaller toy but she insisted on the larger one right away!
She uses the big toy for penetration and her fingers for clitoral stimulation, masturbating to orgasm once again…afterwards the photographer challenged her to penetrate with multiple fingers and she ended up fisting herself for her very first time! Next is some breast worship as we see her oiling up those big firm boobs for a hard breast massage.
To finish off the day of shooting, we see her head to the beach in her bikini to bounce around and enjoy the surf, flashing and jiggling before saying goodbye. Enjoy this beautiful, mature, energetic, and sexually charged Swede showing off for the very first time…here on FTV MILFs!