Lillith Shayton is a very responsible teen who always takes all her babysitting jobs very seriously. When hot MILF Alexis Fawx decided to start dating again and find herself a man she called up Lillith and hired her.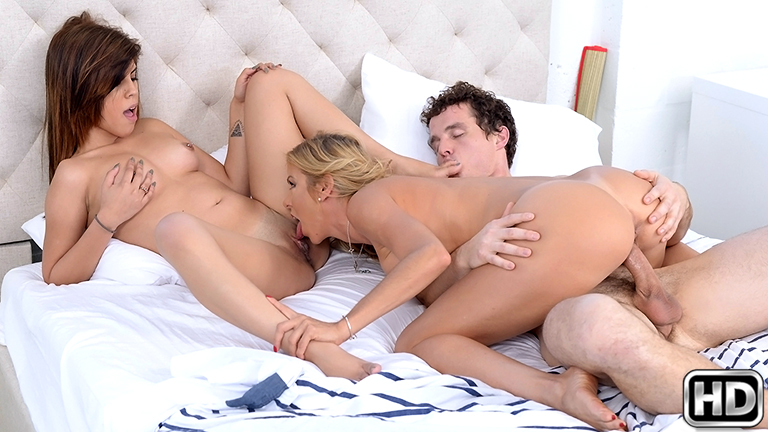 Click Here to see the FULL HD Video!
Alexis figured it was only a small afternoon date and she would be back before her baby woke up from napping. Lillith called up her boyfriend Robby to kill some time and just chit-chat on the phone. Robby had already found his way over there and decided to surprise her. He was so horny he couldn't wait for her to finish babysitting and he figured they could just fuck on Alexis' bed.
The only problem was Alexis ended her date with a lame accountant early and caught them in the middle of the act. Alexis was furious! As she scolded them for being irresponsible and disrespectful, she couldn't help but notice Robby's raging boner and Lillith's sweet ass. The frustration of having the date go so horribly made her feel like she was the only one not having sex in the entire city. That was all going to change now that she had a young, attractive couple to let all of her sexual frustrations out on.