Bailey Brooke brought home her boyfriend after school to just unwind and enjoy the afternoon. They got horny while watching a movie and started fooling around. Her Stepmom Cory Chase walked in on them and they had to quickly cover up and act normal.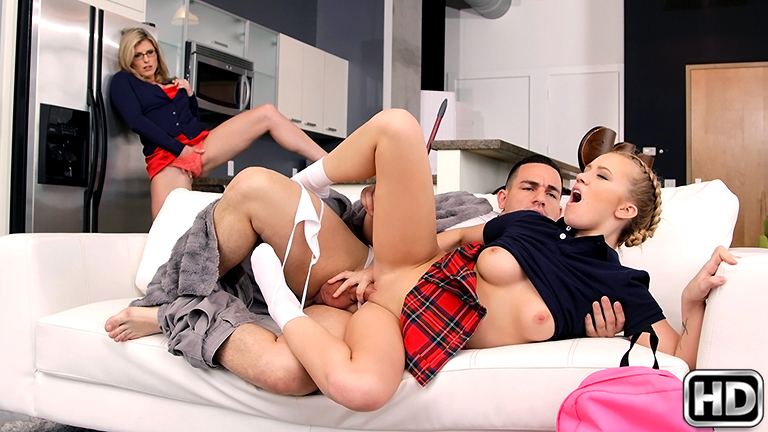 They almost got away with it a couple of times but bailey finally caught them! Before she said anything Cory chose to not make herself known and let them go at it for a while. She couldn't help but get turned on watching those young, supple bodies pleasure each other. She finally interrupted them and acted very upset.
This threw Bailey's boyfriend, Peter for a loop and was so ashamed and embarrassed he had no idea what to do. Cory let him off the hook but only if they both agreed to keep it a secret from Bailey's dad and let her join in on the fun. Peter is one lucky bastard!