She's a beautiful, busty, mature and extremely sexual woman and loves staying fit and healthy, so when we first meet Cytherea she's stretching and doing yoga by the pool in little pink shorts and a tight stretchy bra.
She plays with her large full firm breasts but her workout is interrupted by a guy by the name of Alex coming up the hill behind the house. Apparently his car had broken down so he was looking for a phone, but got distracted when he saw this sexy woman half-nude working out. He helped her stretch out and soon she was helping him out of his pants, admiring the size of his 'equipment'.
Her yoga session transformed into an all out hardcore sex scene – note how wet Cytherea got as she was penetrated – and soon she was getting fucked to multiple squirting orgasms.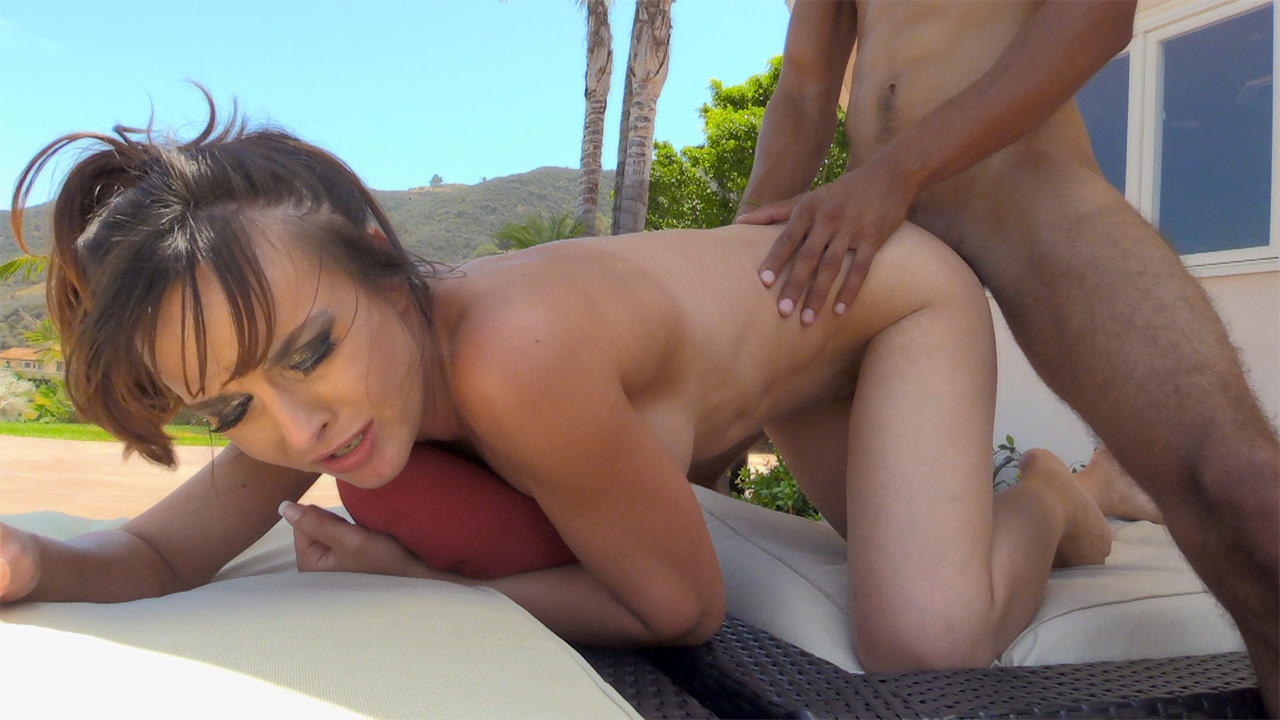 The two of them roamed around near the pool fucking everywhere they could, with Cytherea cumming faster and harder each time until her legs were shaking and she was gasping for breath. It's a hot hardcore sex shoot and you squirting-lovers out there will have a field day with this beautiful horny MILF!